On this page, you will find my recommendations for a variety of products and services that you might find useful.  I only recommend products and services that I have used and can recommend myself.
NOTE:  Some of the links are affiliate links, and I might earn a commission on any sales that result from purchases from the link.
Website/Online Store Building Tools
Top Recommendation
Shopify is the e-commerce platform that I recommend for getting started with building your online store.  Some of the advantages of using Shopify are:  Easy to use website builder, low start-up cost, built-in payment processor so that you can accept payments by credit card, Paypal, and other options immediately, quality technical support, and more.
Get Started Building Your Dream Business With a Free Shopify Trial

WordPress
WordPress is a content management system that allows you to build a blog and/or website.  The benefits of WordPress are that it is free and very flexible and customizable.  There are thousands of themes and plugins so that you can make your website look and function the way you want it to.  The downside? It takes more technical knowledge than Shopify or the other options that are in this directory.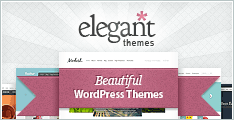 DIVI Theme For WordPress
If you use WordPress to build your website, you'll need to choose a theme.  DIVI by Elegant Themes is a great page builder that makes it easy to layout your website the way you want.  With tons of modules for everything from slideshows to testimonials and everything in between, you can build your site to your specifications and let DIVI take care of all the dirty work (i.e. coding!).  Note: This site is built with DIVI.
Check Out DIVI by Elegant Themes

DreamHost
If you use WordPress to build your website, you'll also need a website host.  A website host stores your website on their servers so that it can be viewed online.  Hosting plans can start at as little as a few dollars a month, but the less expensive plans can result in a slower website.  I recommend DreamHost.  Their control panel is easy to use and their technical support has always been efficient and helpful.
Integrated Website Builder and Hosting

Weebly
Weebly is a simple to use, teamplate-based, drag and drop website builder that also hosts your website.  You can easily create a website, blog, or online store without the high up-front costs of hiring a website developer.  To see just how easy it is, check out my playlist of Weebly tutorials on Youtube.
Payment Processing and Invoicing Recommendations
Square
Square is a credit/debit card payment processing and point of sale provider that also allows you to create and send invoices via e-mail through their app or website.  Upon sign-up, you can request a free credit card reader that plugs into your phone, or for a fee you can order a more advanced payment terminal.
There is no cost to join Square.  All you have to pay is a small percentage of every transaction that you process through Square.  They also provide solutions that allow you to process payments online through your website, making it easy to set up your own online business.